2018 Highlights: A Year in Review for Nina Wynn

Some say the best is yet to come, but here at Nina Nguyen Designs, we believe the best is all around us. While we look forward to an exciting and innovative 2019, we also have a lot of significant moments and accomplishments to reflect on from this past year. Here's a look at our top 2018 highlights:
1. In July, the Nina Nguyen interchangeable earring collection was awarded a patent-pending status which allows these pieces to be transformed for multiple-use, convertible styling. Earrings featured in the collection can individually be turned into a pendant and worn on a necklace, or used as a charm to complement wrap bracelets. This patent-pending earring design—which features mixed metals and saturated colors—was born from Nina Nguyen's desire to allow customers the chance to personalize their own design aesthetic. "The wealth of options and flexibility within this system serves as a platform to expand with endless designs and provide our customers with opportunity to personalize their styles in an elegant and fashionable way," said Nina Nguyen. And that's a wrap!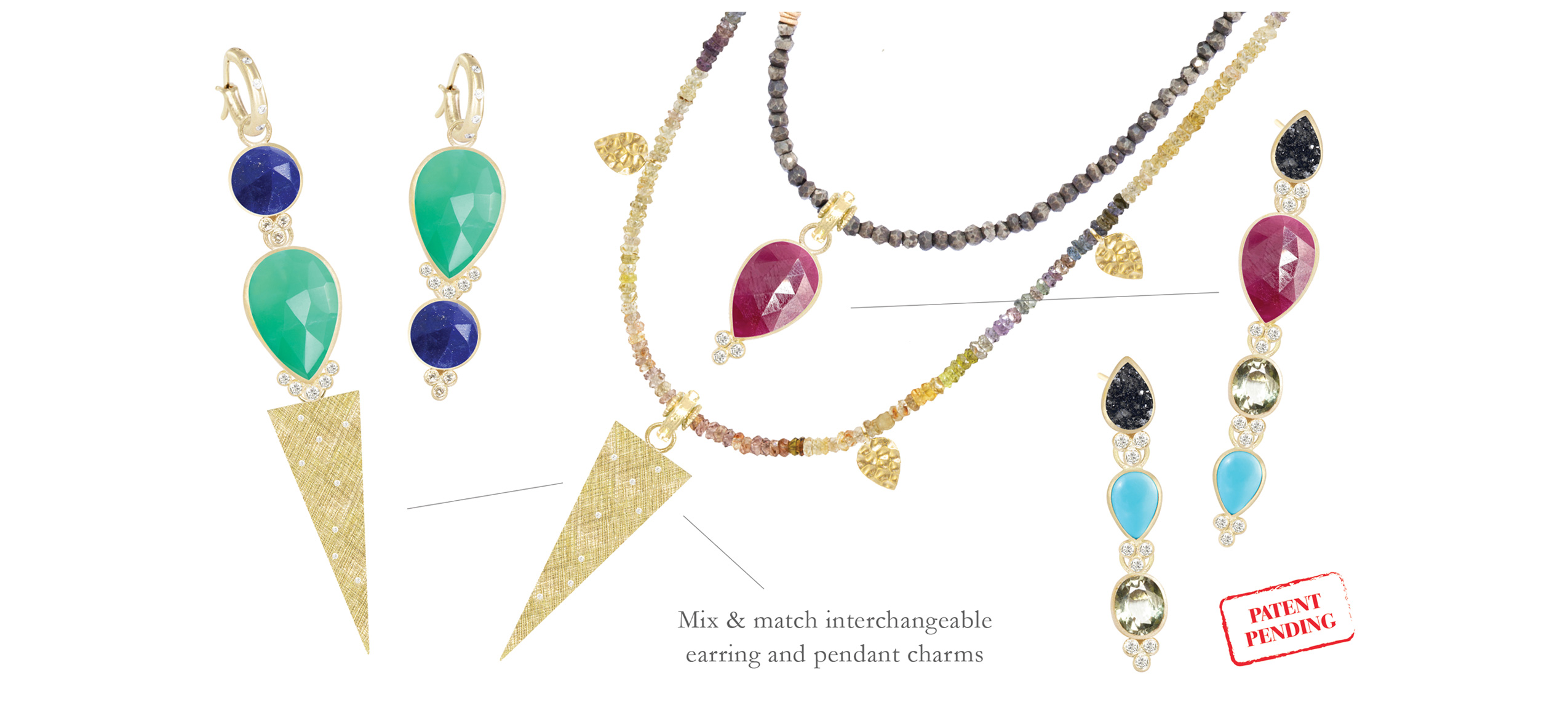 These interchangeable earrings can individually be turned into a pendant and worn on a necklace, or used as a charm.

2. As part of our continued commitment and passion for sustainability, we are proud to have redesigned our 18k yellow gold line by accenting our signature, colorful pieces with more sustainable diamonds. "Diamonds are the epitome of elegance and romance, and we're proud to stand by our recycled, conflict-free diamonds that are sure to elevate any look," said Nguyen. Since the redesign, the jewelry has been extremely well-received—exceeding Nguyen's expectations. "We care as much about style as we do sustainability, and it's truly gratifying to witness skyrocketing sales which indicate that our customers and partners feel the same way," said Nguyen.
Ethical jewelry has never looked more stylish and glamorous! Our Diamond Lace Pave Gold Ring, part of the redesigned 18k yellow gold collection, is handcrafted with recycled gold and set with sustainable diamonds for an elegant, timeless look.
3. To meet increasing consumer demands, Nina Wynn invested in a new production facility in Vietnam, which when fully occupied accommodates over 50 employees. The new facility is helping Nina Wynn to further improve our production process, allowing us to produce even higher quality pieces as well as launch our redesigned gold collection. "We are excited that this new facility sets remarkable standards in the global jewelry industry in terms of craft, scale, speed and environmental impact," said Nguyen. "The new facility will potentially quadruple our production capacity to more than 3,000 pieces a month."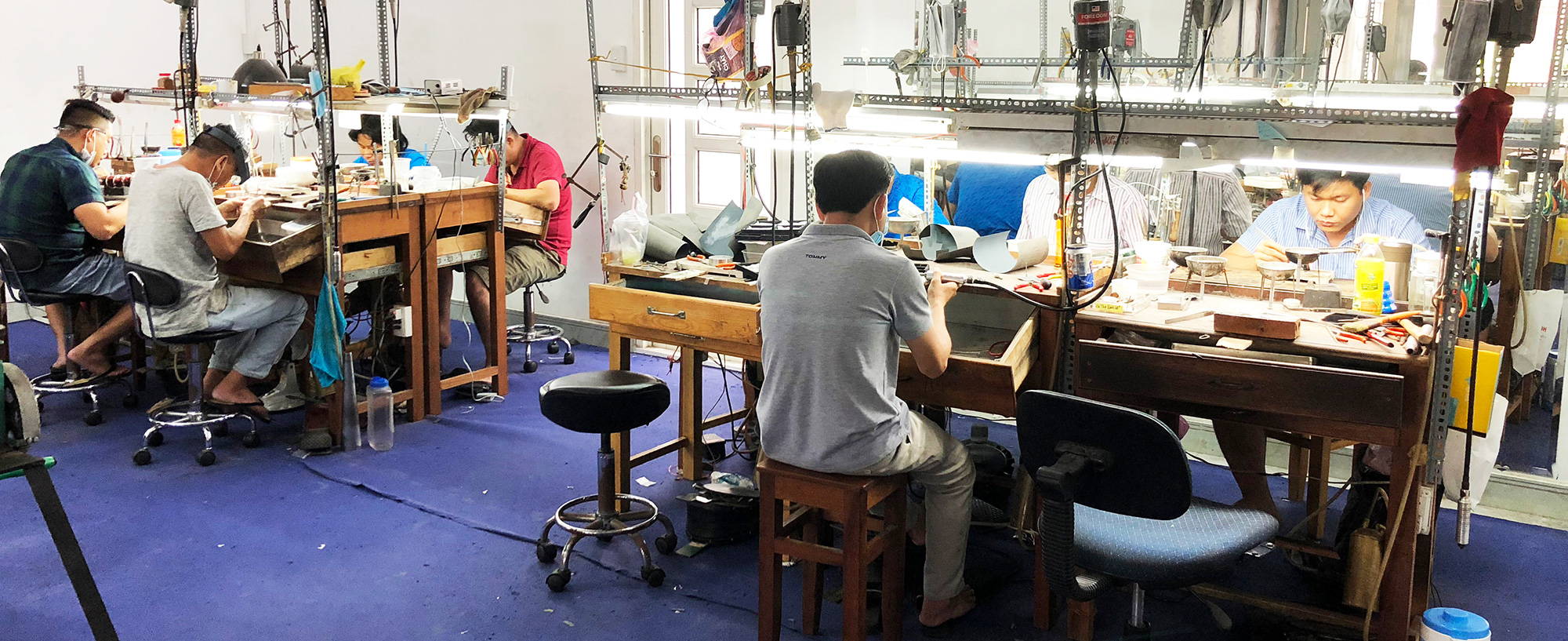 Nina Nguyen Designs artisans handcrafting jewelry in the new production facility in Ho Chi Minh City, Vietnam
4. In mid-2018, we honed our ability to track retail store performance. Our improved process is to determine optimum inventory and replenish as pieces sell for a minimum of six months. Then, using the sales data, we can further optimize inventory based on pieces, stones, price point, etc., to always ensure stores have the best-selling pieces in stock for customers.  
5. Last, but certainly not least, several of Nina Wynn's retail partner stores saw record-breaking sales of 80 to 100 pieces sold per month, as well as high repurchase rates in 2018 with some partners quadrupling sales in piece count and tripling sales in dollars. "Retailers that have strongly embraced the Nina Wynn line, as well as followed our streamlined inventory management process, have been overwhelmingly successful in selling our jewelry," said Nguyen. "2018 certainly reaffirmed that in order to boost sales performance, best selling pieces need to always be represented and replenished."
Overall, it was an amazing year and we look forward to an equally rewarding 2019.