May Means It's Time for an Emerald Party—Don't Miss Out!

Those born in the month of May have plenty to boast about. In many areas of the world, this is the time of year when Spring begins to turn to Summer, bringing warmer weather, blooming flowers, and freer spirits. In the United States, it's when we celebrate Mother's Day, and when Memorial Day weekend serves as the kick-off to summer break.
May is also the month of emerald, a most enviable birthstone to be born under. Glowing green and proud, this precious stone is recognizable and revered the world over, and is especially dear to those that can call it theirs.
With its rich, vivid presence, that emerald is bestowed the title of May birthstone feels especially apropos, at a time of year when renewal and rebirth is evident everywhere you look, natural displays of the gemstone's believed properties. It's a fitting self-purchase as one makes another trip around the sun—each year brings the opportunity to grow a bit more, and so this symbol of rejuvenation is evergreen, inspiring.
photo credit: GIA.edu

Not only does emerald make a wonderful birthday gift as the May birthstone, but for Mother's Day, too, where many moms will enjoy wearing the stone of their sons or daughters (any reason to claim an additional gemstone as our own is a good one, right?). It's also the stone of choice for the 20th and 35th wedding anniversaries, and was once thought to reveal the truth (or falseness) of a lover's oath (if a lover purchases an emerald in celebration of a 35th wedding anniversary, then true to their partner they must be).
We offer a range of jewelry featuring emeralds—a ring in yellow gold with diamonds, a necklace of beads that can be worn long or wrapped, reversible huggie earrings accented with gemstones and diamonds—to suit birthday and anniversary revelers of all ages. Moms of children of all ages will adore these pieces, too, from the stud earrings baby won't pull on to the bangle bracelets her teenager will want to borrow.
See our entire May birthstone Emerald Jewelry collection, here, and preview some of our favorites, pictured.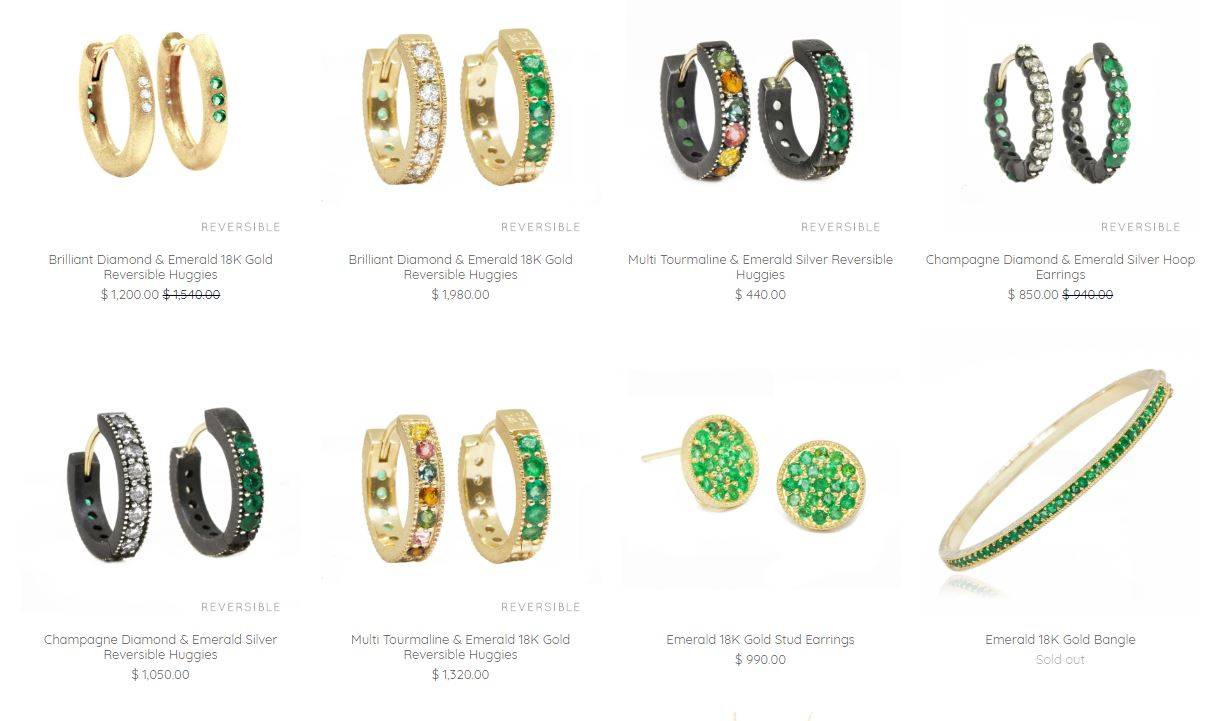 Of all the pieces in our May Color collection, which one would you be happiest to receive as a gift?
Leave us a comment so we know you love Emerald as much as we do!